The Rainmaker Challenge: Introduction
Stephen Diaz and Chelsey Diaz, founders of The Rainmaker Academy, have generated significant interest around the Rainmaker Challenge.
Finding Rainmaker Challenge reviews online is practically hard at the moment, as the course has not yet been released.
Now, I want to be honest here, so…
Rainmaker Challenge – like most Amazon FBA programs – wants you to believe you can build and run a successful e-commerce business that's automated, profitable, and generates cash around the clock in less than 90 days…
With just a couple hundred dollars in inventory…
Sounds a little too good to be true, huh?
Look, as far as most online businesses go, you could do a lot worse than Amazon FBA.
But does that mean it's the best solution for you?
That's what we'll find out in this Rainmaker Challenge review.
The biggest things you have to consider here are:
Inventory Management
Product Selection
Time to Profit
While you can make good money with Amazon FBA, it's not as easy or simple as most course creators make it sound. Let's break these 3 down real fast:
1) Inventory Management: If you're doing an FBA business, the promise is that you don't need to worry at all about inventory, because Amazon takes care of packing, shipping, customer service, etc.
However, you still need to get products to Amazon. And Amazon has very strict rules all sellers have to follow when preparing products for their warehouses.
This includes packaging, labeling, and registering products in their system. If you're preparing all products yourself, you'll spend a TON of time on this step (potentially 4-5 hours a day). So if you're looking for a passive, automated business that runs itself, this might not be the best fit.
Now, yes, you can hire an Amazon prep center to do all this for you, but that eats into your margins. And remember that Amazon takes around 30-40% in fees for using the FBA program, so your profits are pretty tight to begin with.
2) Product Selection: E-commerce is a cyclical business. "Hot" products are always going in and out of fashion, which means, as an Amazon seller, you constantly need to be on the lookout for the next big thing.
That means monitoring trends, searching for products that might be popular down the line, and constantly in a rat race to – essentially – predict the future.
Sure, you can play in the evergreen market (things people always need and buy), but how much profit margin are you really going to get on meal prep containers, rubber spatulas, and golf umbrellas? Especially when there are hundreds of thousands of other sellers all swimming in that same ocean.
And because you're constantly hunting for new hot products to sell, that takes up all the valuable time you could be using to travel, explore, read, surf, hike, or whatever else.
3) Time To Profit: Now, this isn't the slowest turnaround time, but if you think you can put a dollar into inventory today and come out with two tomorrow, you're sadly mistaken. From the time you first buy products to sell, you could be looking at anywhere from 4-12 weeks before you see a dollar come back.
And it could take twice as long before you break even.
Now, that's not terrible, but what if you could start building a different (non-Amazon) income stream today, and see your first profits tomorrow?
What if you could build a passive income stream that's actually passive?
An income stream that doesn't require:
Inventory
Low margins
Constantly looking for the next hot product
An income stream that brings in consistent revenues every single month (from a couple thousand dollars to well over $10,000)?
An income stream you could actually build in your spare time, and grow as large or as small as you want to, without having to spend hours a day packing, prepping, and researching?
If that sounds like something you'd be interested in, check out Digital Real Estate.
This is nothing like Amazon FBA, and that's probably a good thing.
However, if you'd still like to know more about Rainmaker Challenge, keep reading.
What Is The Rainmaker Challenge?
The Rainmaker Challenge, in a nutshell, is a seven-day crash education in selling products via Amazon's FBA program. This means you'll gain an understanding of the principles of product sourcing and third-party seller registration on the Fulfilled by Amazon network.
The Rainmakers Academy challenge is not a task as it is an opportunity. It is a condensed course separated into seven sections (7 Days Challenge).
Hundreds of similar courses are available online, both for free and for a fee. The Rainmakers Academy's Rainmaker Challenge appears to educate motivated moms interested in starting a home-based company.
Amazon FBA is a lucrative business. There are various respectable ways to earn a living from home. However, as detailed in my review of the rainmaker challenge, I would not suggest this particular business strategy.
Exactly What Is Included In The Rainmaker Challenge?
I must confess that the Rainmaker Challenge sales page is quite attractive. They employed emotionally charged language, such as "establish your own "hands-off" business" and "create fortune through a little-known method of selling on Amazon."
However, I can examine such offers objectively because I've spent the last several years researching sales pitches.
The words "unknown way of selling on Amazon" inspired my response. Due to Amazon's massive seller base of over 8,000,000 (yes, 8,000,000) registered merchants.
The Rainmaker Challenge Day 1
The first day will introduce you to Amazon FBA, the latest gold rush (Fulfillment by Amazon). Anyone is eligible to become an Amazon seller. The site offers two ways to sell: through Amazon-fulfilled orders or directly from the seller (FBN). Due to the nature of FBA, you will be required to transport your products to Amazon warehouses. When clients place an order for your products, they will receive them via shipping.
If you enable Amazon to fulfill the orders, they will take a considerably more significant transaction share. This makes sense because they will store your things, ship them, and manage any returns. Typically, non-FBA vendors are ineligible for Prime, whereas FBA sellers are.
The Rainmaker Challenge Day 2
The second day will demonstrate the time required to create this business. "How long does it take to make passive income happen?" inquired the Rainmaker Academy's owners.
They'll almost certainly tell you that you can work a few hours per week and earn six figures, but you have to be realistic.
Passive income is challenging to attain and takes years to accumulate.
The Rainmaker Challenge Day 3
business is growing. I started my first Amazon FBA product in 2016 on a shoestring budget of less than $500. Due to the scarcity of competition, I started small and scaled later.
However, those days are long gone. Conduct an Amazon search on any product. You'll find at least ten (typically more) different dealers offering the identical item under somewhat different branding.
Rainmaker Challenge Day 4
Conceptualizing new products. "What types of things may I sell on Amazon?" is a natural inquiry. Simply visiting Amazon and poring over their bestsellers is a straightforward approach to get a sense of the types of things you might be able to offer.
You can go into some odd sectors and generate a slew of product ideas for Amazon. Obtaining views is insufficient; you must also determine the product's viability. This is where Day 5 comes into play.
Rainmaker Challenge Day 5
Identifying and marketing lucrative products. This is a significant issue for every business. Which niche should you choose if you're just getting started with affiliate marketing? What type of content is required to create a YouTube channel? Isn't it tough to identify lucrative niches?
Numerous apps and online services are available to aid you in making a data-driven decision. I cannot recommend any, as I do not utilize these tools. Bear in mind that the data in these tools are estimates rather than actual sales figures.
I'm sure that the Rainmakers Academy's founders will spend the majority of Day 5 of the Rainmaker Challenge discussing such tools and services.
Rainmaker Challenge Day 6
From concept to finished product. Rainmaker Academy demonstrates how to source the products in this beneficial training.
On the Alibabawebsite, you can search for what you wish to sell. Numerous manufacturers (or their agents) will be selling desirable products at bargain prices.
Rainmaker Challenge Day 7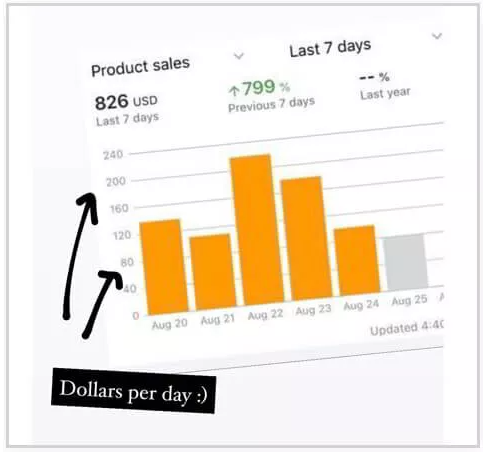 Bringing your business to the 6-figure level. I'm not sure what the Rainmaker Challenge's Day 7 teaches. Because this is about expanding your Amazon business, it could be anything.
It may be a matter of introducing a second, third, or even adding product. It could be a case of diversifying into e-commerce. They may debate the possibility of running advertisements on Facebook and Instagram.
Each Challenge Day Addresses The Most Important Questions You Should Have Before Starting Your Passive Income Business…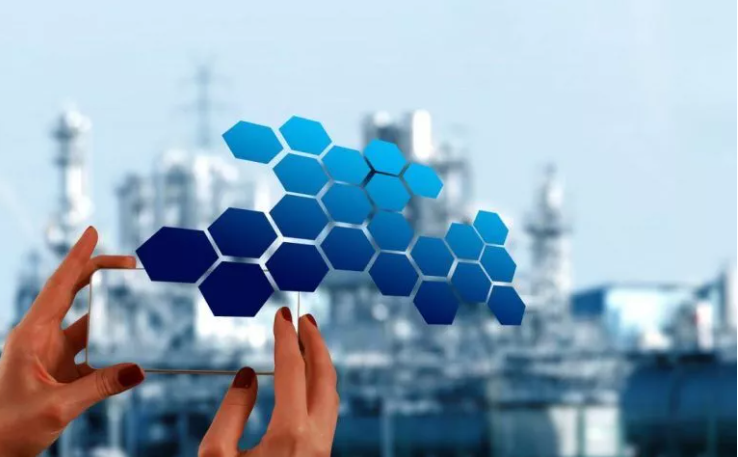 Day 1: Where Do I Even Begin?
What Do I Need to Do First?
What is Amazon FBA exactly?
How does it work?
They will provide the number one hack for success in this business throughout the day.
Day 2: How Long Will This Take?
How long will it take for my family to produce passive income?
They'll tell how long it takes to develop this type of business (it's shorter than you think) and demonstrate how they do it faster than anybody else.
They'll even conduct interviews with past Rainmaker Challenge guests to elicit genuine, honest responses.
Day 3: Exactly How Much Money Do I Need To Get Started? How Can I Start Making Money Right Away?
How much finance will be required to get this venture started?
They discuss the amount of investment we recommend for your business.
They will demonstrate how to use their Power Profit Tool (a free bonus present to you) to confidently take measured risks!
Additionally, they will demonstrate EVERY method for getting started selling on Amazon and where to begin based on your current circumstances.
Day 4: Is there any way to make this easier and less "hands-on"? What if I have NO product ideas?
They will demonstrate the crucial tools that will take you from novice to pro in less than an hour and will demonstrate live how simple it is to uncover hidden product opportunities on Amazon that you would never consider selling.
Day 5: How Do I Find High-Profitable Amazon Products?
Which Amazon Products Should I Sell?
They'll teach you four IMPORTANT product criteria that we consider whenever we sell a new product on Amazon.
Day 6: How Do I Take a Product Idea From Concept to Reality?
They will walk you through "sourcing" products from manufacturers.
This ONE DAY of instruction will alter the course of your life, and you may be able to build a whole business around the secret they will teach you in the next hour.
Day 7: How Can I Quickly Increase My Business's Profitability?
They will reveal the #1 key to success in this industry and how Rainmakers Academy students have used this approach to earn more money passively online than they ever dreamed possible.
Rainmaker Challenge Price
This Rainmaker Challenge evaluation would be meaningless without addressing the cost.
The Rainmaker Academy charges $27 for the Rainmaker Challenge for seven days. It does not appear to be a large sum. Indeed, Udemy offers a slew of entire Amazon FBA courses for under $20. Numerous of them have garnered more than 2,000 good reviews.
It does not, however, end at $27. At the very least, two (2) distinct upsells will be given to you.
To begin, the 7-Day Rainmaker Challenge will be re-run for $147. Second, you can have a 1-on-1 Product Feedback Session for a not-so-modest $247. The Rainmaker Challenge costs $421 when purchased entirely, including the two upsells. Additional upsells to join mastermind groups, take additional courses, and so on are almost certain. Take good care of your finances.
The Rainmaker Challenge website indicates that the training is basic and is geared toward complete novices. That is not an issue; everyone must begin somewhere. However, I'd like to point out that numerous fantastic free resources are available online on this subject. Apart from blogs and YouTube, I also recommend the 60,000-member FBA Reddit community.
Is The Rainmaker Challenge A Scam?
So, is Rainmaker Challenge a scam? Not technically. You can make money with this program, but it's definitely not as easy as Stephen Diaz and Chelsey Diaz make it sound.
There's a ton of work to be done upfront, no real guarantee of success, and – most importantly – you need to do a ton of volume to make any real money.
Now, there's nothing wrong with front-loading the work and making the money later.
But if you're grinding it out for 3 months and then your reward is 15% profit on a $12 product (which comes out to $1.80), it's not really worth it.
What if, instead, you could do that same 3 months of work (in your spare time), and your reward was a $500 to $2,000 payment that came in every single month (recurring revenue)?
And what if you actually didn't need to wait 3 months? What if you could get started today and have your first payment in a week?
And what if you could double it next week?
Well, that's the power of Digital Real Estate. 
And, unlike with Amazon FBA, you can legitimately do this from anywhere. It's a true lifestyle business.
Your laptop and an internet connection is all you need.
Some of the most successful students in this program run their entire 6-figure businesses from:
A camper in the middle of the woods
A beach chair on the water in Mexico
A small villa in Greece
They're able to travel around, living their lives first, and focusing on their income second.
Because even if they stop working for an extended period of time, the money keeps coming in.
So adventure, memories, and experience are the top priority.
And they never have to worry about how to pay for the next trip, or consider asking for time off.
If this sounds more like the type of life you want to lead, just click here to find out more about Digital Real Estate.
Rainmaker Family Affiliate Membership, Terms And Condition
The Rainmaker Family can earn advertising revenue as a member of the Amazon Associates Program (AAP), an affiliate advertising program, by advertising and driving users to Amazon.com via the Rainmaker Family website.
This program is a part of which the Rainmaker Family is a member. Stephen & Chelsey's personal sales figures and the sales data of Rainmakers Academy students are included on their website and in The Rainmaker Challenge.
Please keep in mind that neither their own nor their students' success is guaranteed. They benefit from seven years of experience using passive income generating techniques and have a well-developed skill set as a result. Information is pointless in the absence of action.
If you purchase information from Rainmakers Academy but do nothing with it, you will see little effect. They utilize these authentic student testimonials solely for motivating purposes. Your results will vary and are contingent upon various factors, including but not limited to your history, experience, and, most importantly, especially your work ethic.
Each business entails risk and massive and consistent effort and action. If you cannot accept this, please do not participate in the Rainmaker Challenge or apply for Rainmakers Academy.
Can You Make Money With The Rainmaker Challenge?
As with many comparable courses, the Rainmaker Challenge educates you about Amazon FBA. However, is Amazon selling a feasible business model for you?
Indeed, it is!
But…
There's a lot that comes along with Amazon FBA that many people struggle with.
Now, don't get the wrong idea…
It's not impossible to make money with Amazon FBA, but if you're gonna put in the amount of grueling work to do this business (which, trust us, isn't easy), you might as well bring in some REAL money while you're learning the ropes.
Are There Alternatives To Rainmaker Challenge?
Yes, there are plenty of other business models to choose from if you want to pursue making money online.  Here are just a few:
What Is Our Top Recommendation For Making Money Online In 2021?
Our review team has spent months researching, reviewing, and vetting dozens of business models and thousands of programs.
While there may be no "perfect business", the research IS conclusive:
Digital Real Estate is the #1 online business model for those just starting out.
Whether you've never made a dollar online, or you've been in this space for a while but never really "made it," Digital Real Estate is for you.
Why?
1) It's Flexible: got an hour a day? You can do this. Ready to drop everything else and dive in full time? You can do this. Yes, the more time you put in, the faster you see results. But even with a little time each day, you can move the needle in a Digital Real Estate business.
And because this system is so flexible, you don't have to constantly be working to make more money. It's called PASSIVE INCOME because if you stop working, the money doesn't.
Imagine taking 3 months off to just tour around Europe, rent a cabin in the woods to write a book, hike the Appalachian Trail, or live on the beach and surf all day.
This is only possible if you have an income stream that's not tied to your time.
2) You Own & Control EVERYTHING: With Amazon FBA, you don't really own anything. Yes, you technically own the products before you send them into an Amazon warehouse, but that's it.
You don't own the sales platform, you don't own a brand, and you don't own the customers.
Not to mention, Amazon can literally shut you down at any time if they believe you've violated their constantly changing terms of service.
So you're building a business that could be completely taken away from you in the blink of an eye.
With Digital Real Estate, you own the assets, which means you have all the power and all the control.
3) Little To No Startup Costs: It's possible to get into Digital Real Estate with zero dollars upfront. Because, using the strategies outlined in this program, you can get a client to pay you BEFORE spending a penny out of your own pocket…even before you do any work.
Even without getting paid in advance, you can have your first Digital Rental Property up, running, and generating profits for less than $100.
4) No Inventory: As mentioned above, spending 4-5 hours a day prepping and packing products to send to Amazon is a huge time commitment.
Plus, you constantly need to be buying new products if you want to maintain your business. You need to spend even more money if you want to scale up.
With physical products, you'll always have limits on your time and freedom.
With Digital Real Estate, a 100% online business, you never have to worry about that.
5) Easy To Duplicate: Ok, here's the best part: once you have your first Digital Rental Property up and running, you can literally DOUBLE your income with a few clicks, a couple keystrokes, and a single phone call (and you don't actually need the phone call).
Remember: each Digital Rental Property is worth $500 to $2,000 a month in semi-passive income (over 95% profit). Every time you decide to create another one and increase your income, it gets easier.
Because you have more knowledge, more experience, more results, and more momentum.
If you wanted to double your income with Amazon FBA, you'd have to double your inventory OR your profit margins. And, guaranteed that's a lot harder than a few clicks and a few minutes of your life.
6) Make Money Helping Real People: This part is what makes it all worth it. Amazon FBA is a decent way to make yourself money, but it doesn't improve anyone else's lives.
After all, there's always someone else selling rubber spatulas and umbrellas. That might be fine in the short term, but in the long run you may feel like you're missing a purpose.
With Digital Real Estate though, you're actually helping people by solving your clients' biggest problem…
Small, local businesses need more customers, and with Digital Real Estate, you are unleashing a flood of happy, paying customers for these businesses.
You make money by helping them make money.
Not a big, faceless corporation either…a small business owner who's using that money to put food on the table for their family, start a college fund for their kids, or take care of a sick parent.
Once you see how Digital Real Estate makes a real impact in the lives of real people, you'll sleep like a baby with a big smile on your face.
Now, the choice is yours. You could continue browsing, looking at opportunities like Rainmaker Challenge which could one day make you money.
You could continue researching, never making a decision.
OR, you could take a look inside, consider what you really want, and join a program that makes your dreams a reality. At the same time, joining a community of over 2,000 successful students that are living life on their own terms thanks to Digital Real Estate.
A consistent, reliable, semi-passive stream of income that doesn't depend on you or your time to keep producing profits.
All while genuinely helping real people who are grateful and happy to pay for it.
If this sounds more like what you want out of life (or if you just want some nice side income), click here to learn more about Digital Real Estate.